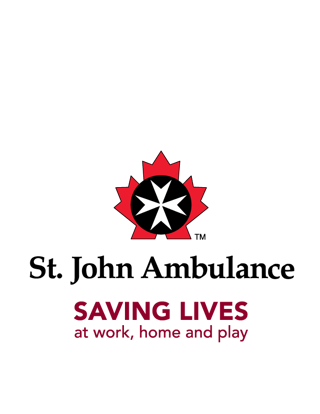 SAve even more while reducing your WCB rates
A well developed Health and Safety Management Program is vital to every organization, not just for the protection of employees but from a financial perspective as well. Workplace accidents and injuries are costly both in time and money. Although prevention is the best defence, the initial medical response to an incident can have a significant positive impact on the outcome of on-the-job accidents and injuries. That is why first aid training is an essential component of a successful safety culture in the workplace.
Beyond an employer's moral obligation, Alberta's Occupational Health and Safety Act is very specific regarding First Aid requirements of every employer. The Act establishes minimum standards only. Many employers realize that this is not enough.
St John Ambulance have been ensuring the health, safety and quality of life of Canadians for more than 125 years by providing comprehensive, state-of-the art workplace training courses in areas like:
Emergency First Aid

Standard First Aid

CPR

Emergency Medical Response

Recertifications, Refreshers and Portability

Instructor Development
And most recently:
In partnership with St. John Ambulance, BCL is pleased to offer preferred rates to our clients. St. John Ambulance training will ensure you receive high quality training from certified instructions that will meet federal and provincial regulations.
Learn More About Becoming a Preferred Member So You Can Start Saving.